Latest Updates Featuring Liv Revamped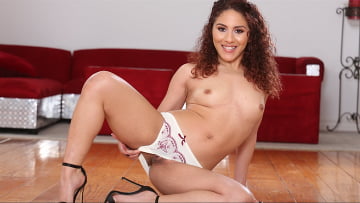 21st February
- When Lance's childhood friend comes to stay with him and his wife Liv shenanigans soon follow. Poor Pierce has gone through a very traumat
ic time and cannot stay at home alone and needs company. Apparently even when he takes a bath as Liv soon finds her husband in the tub with him. Is her husband Lance a homosexual? He claims he is not and they are just good friends but Liv decides to put it to the test and see if he will share Pierce's cock with her. You bet he will. It's a fun filled evening of bisexual love as the childhood friends get hot and nasty as they share Lance's wife.
...Read More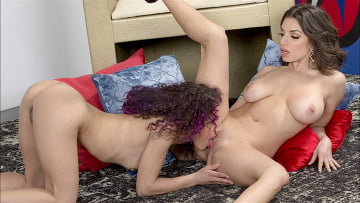 17th August
- After her powerful ally was ousted from the Voyeur House, teen cheerleader Ashley (Liv Revamped) looks next in line for elimination. In a surprise mov
e, Ashley asks the show's normally cool and reserved host Marissa (Darcie Dolce) for a private chat. Ashley wants Marissa to lie at the next vote, offering her own lithe and sexy body as the ultimate bribe. When Ashley starts worshiping Marissa's voluptuous curves with kisses, the sexy hostess lets her lust do the driving as the exotic teen demonstrates just how far she'll go to win by licking Marissa's juicy pussy. Marissa finds herself impressed by Ashley's determination as she moans and gasps with pleasure. But will Ashley's unorthodox methods let her come out on top Find out in this exciting episode of Voyeur House!
...Read More