Latest Updates Featuring Christina Shine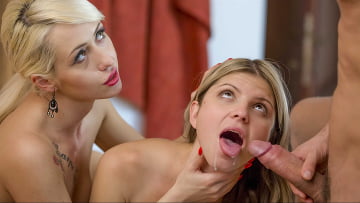 31st December
- Rebellious teen Gina has been pushing back any way she can against her new stepmother's strict rules. Gina leaves a mess in the kitchen and strews her
clothes all over the hall floor before breaking the biggest rule by inviting her boyfriend Kristof over behind her stepmom's back! When blonde MILF Christina gets home, she's annoyed at having to pick up after her stepdaughter, but she's shocked to find Gina's bedroom door open and the couple in flagrante delicto! The longer Christina watches, unnoticed by the teens, the more she finds her arousal rising. By the time Gina starts sucking Kristof's cock, Christina can't wait any longer. She marches into the room and gives her stepdaughter a lesson in what a blowjob should be, before breaking her own rules and joining the teens in a passionate threesome!
...Read More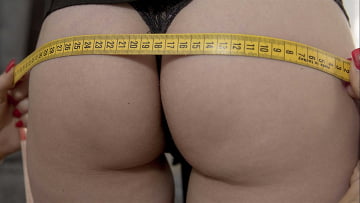 2nd September
- Kristof has planned a special night out with his girlfriend Elle, even buying her a new dress, but it's too big. Luckily, Elle's friend Christina is o
n hand with her sewing kit. Curvaceous blonde Christina starts measuring her slender brunette BFF, smoothing her hands over Elle's slim body as she measures her hips and bust. Both babes start to get turned on as Christina lets her hands roam over Elle's round ass and small tits. When Kristof enters the room, he's greeted by a dick-hardening sight: His slender, dark-haired girlfriend is kissing and caressing her big-breasted, blonde-haired friend! They invite the tall stud to join them and soon the girlfriends are taking turns sucking Kristof's hard cock before the three lovers take off every stitch of clothing for a hot threesome! With one beautiful babe sitting on his dick and another sitting on his face, Kristof's special night out has turned into a very special night in!
...Read More